So, shoes and I have been having a not-so-secret love affair since I first learn how to walk. You're kidding?! No. I am not! Go ahead, give my mum a call. Heheee. I am so in love with shoes I would rather not have lunch the whole week just to save up those pocket money for a pair of new shoes. Yes, I know it's not a good habit but hey, at least I somewhat work for it, aren't I? Heheee.
Why on earth do I love shoes so much? One question that I could never really answer. I just simply love the way they look. The way they feel and the feeling that I have whenever I slip them on to the tiny yet not so little feet of mine. Yes, I have pretty tiny feet if I must say. I'm only size 35. Sometimes even size 35 is too big for me! BUMMER!
A question was asked.
"I love shoes. They compliment my look every day but I can't really afford to buy them all the time.
Can you list some of the must-have shoes so that I can still look stunning every day
even though I have a limited amount of cash?"
First of all, yes. I can't deny that shoes does compliment our look every single day. But let's face the fact! We don't need each and every shoes that are on the magazines just to look stunning every day, yes? Plus, we don't really need hundreds of shoes just to look nice and attractive. We just need to wear the right shoes with the right outfit and voila! So yea, here's my must-have shoes list as requested. Mind you, everyone have their own list. It doesn't mean that yours have to be exactly the same as mine but just so you get the idea of it, yea?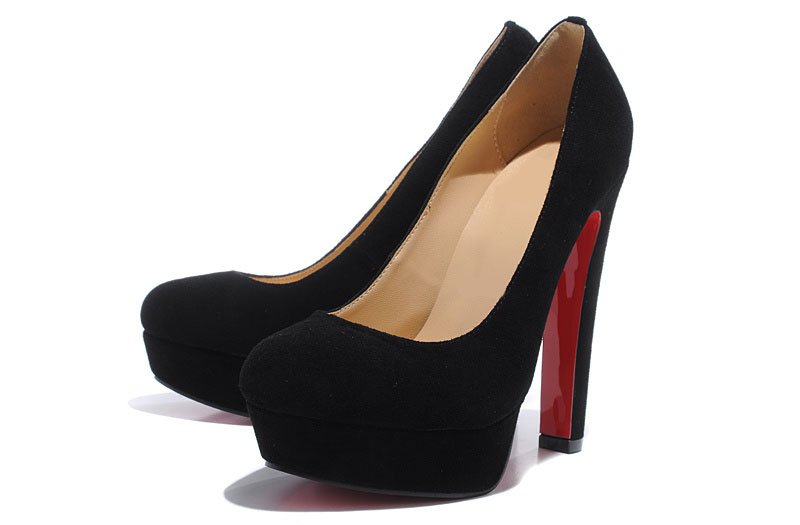 1. Pumps.
One of the most famous and most essential shoes in every fashionistas' wardrobe. It can be nude and it can be black or if you're bold enough, go for the red one! It's totally up to you. It can be simply a classic pump or it can also be the platform type if you preferred. For me, it would definitely be my black pump that I bought for my graduation a year and a half ago. Even though nude pump can be easily worn with almost everything and for any occasion, but I still go with the black one as black is nicer and sexier. Awww!
2. Ballet Flats.
Those feet need rest too y'know. So, it's time to ditch those fancy heels and slip on a pair of comfortable ballet flats. Who says flats are ugly? Wear them with an everyday dress or a pair of jeans and it will gives you a chic-er look! Oh, one more thing! It can be easily thrown in the bag and you can easily use it when the other shoes you are wearing is hurting your feet. Good tips huh?
3. Dressy High Heels.
So you might not need this type of shoes daily. Or even weekly! You'll only need them when it comes to formal occasions such as weddings, annual dinners and lots of other special events. But hey, it's not wrong to have a pair of this in you closet, yes? After all, who wanna be caught with an improper shoes during the event!
4. Sneakers.
No. This does not include your gym sneakers. Gym sneakers are meant for the gym ONLY! By sneakers I mean those comfortable canvas sneakers that can be worn when you have less things in hand like Converse, Nike, Adidas and some other brands. When it comes to days when you just wanna relax and unwind, go for something comfy yet still allows you to look chic and trendy. Heheee :)
5. Your Most Comfortable Shoes Ever.
It can be a pair of sandals, a pair of Converse, or even a pair of selipar jepun. As long as it is the most comfortable shoes that you ever have. Something that you can wear for a very long duration of time. Something that you can wear all day long. For me, it would definitely be my Fipper Slippers. Yes, believe it or not; as much as I love fancy shoes, this slippers will always be my favourite must-have shoes! Heheee :)