Hello and good morning everyone. How are you today ? Hope everyone is doing great. Alhamdulillah, I'm fine too. Anyw, sorry for not updating for the past one week. No no bukan malas. I wasn't around. I balik kampung jumpe granma je. Yela, dah lame tak jumpe die.
So yea, my family and I went back to
Kota Bharu
last Friday. Seperti biase lah kalau dah name pun balik Kelantan tu, singgah Rantau Panjang, Pengkalan Kubur, and Wakaf Cik Yeh tu memang a must lah kan :) So, we went to Rantau Panjang on Friday. Hmmmm ... nothing much pun situ. I mean memang la they sell like macam2 and murah2 but hey, dulu kecik2 time mak bapak yang bayar segala bende memang la rajin nk beli bende ngarut2 but now kalau pegi pun macam taktau nak beli ape. Setakat tengok2 and memenatkan badan boleh la :P
The next day, pagi2 lagi semua orang dah bangun and siap2. Kalahkan time raye pulak. After we had our breakfast kat kedai favourite-of-all-time, we headed to Pengkalan Kubur. As usual la kalau datang sini mesti nak carik bags and purses but this time I wasn't that lucky. Takde satu pun design yang bekenan. Ade tu ade la tapi kalau design camtu at that price mmg tak berbaloi la. Jawabnye kena balik KL jugak la beli :( Mama pulak seperti biase kalau datang sini mesti nak borong pinggan mangkuk semua :P So yea, we were there sampai pukul 3. Then we headed home. Ingat malam tu nak g Wakaf Cik Yeh tapi dah terhadap
AKEDEMI FANTASIA
la pulak. Terus tak jadi pegi :P
Sunday morning dah taktau nak buat ape. So we stayed home sampai malam before we went to aunt's house for dinner. Dad's siblings ramai so every time we balik KB memang ade je orang panggil dinner plus bonding time. This time we went to Abang Eli's house. He is dad's brother's son. Dulu mase my dad just had his bypass, he was the one who stayed with us and help the family. So basically he's like a big brother to us lah :)
The plan was to balik KL on Monday. However, on our way back, brother and little sister kept on begging to go to the beach. So, dad decided to make a pit stop dekat Kuantan. We stayed at Swiss Garden Resort & Spa for a night :) Oh sangat happy nye saye. Yela, dah lame tak pegi beach lah katekan. Thanks daddy ~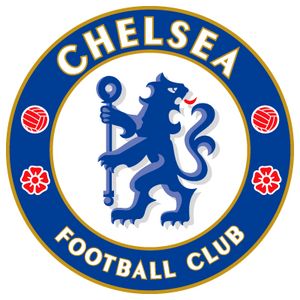 This is random, I asked dad can I go for the
Chelsea Asia Tour 2011
in July.
He said
if you're willing to pay for the ticket then go ahead
!
Homg ! Wanna go wanna go wanna go !!